Lisbon's history is rich.
Lisbon's history is rich.  It has a vibrant energy with a new generation that is looking to the future and enjoy having fun…. As such there is a great mix of traditional cultural events with Opera, Dance, Theater and classical Music, together with Fado houses, little know bands playing in basements, jazz, drag shows, great clubs and discos.  You will be spoiled for choice.
Baixa & Chiado
Baixa, home of PR, CN, FI, and CR apartments, is the one of the most charming neighborhoods of the city.  The medieval city center, including the Royal Palace was destroyed in 1755.  Rebuilt with much stronger buildings, it survives to our day. Three elegant squares (Praças) dominate the Baixa – Praça do Comércio by the river, the northern end, Rossio with the classical Teatro Nacional and Praça da Figueira.
Chiado, home of LV Premier's CH apartments, is the prime shopping area of the city anchored by Armazéns do Chiado – an icon that is now a shopping center.  Upscale stores, restaurants and the Theater district are minutes away. This area is being considered for a World Heritage Site status.
Principe Real
The area of Príncipe Real, (PI, FL) started its urbanization in the 1700s with the building of a convent from the Company of Jesus, subsequently turned into the Colégio dos Nobres/ College of the Noblemen, and later becoming a part of the University of Lisbon, and now Museu da Ciência-  which still houses the priceless Botanical Garden. The area saw a number of residential palaces for wealthy individuals being built from the late 1700s and being subsequently expanded right into the turn of the century- resulting in an interesting mix of styles.  The name came in the late 1800 to honor the son of Queen Maria Pia. The area is now know for eclectic shops, nice restaurants, antique dealers, and a number of popular bars and clubs.  It has a number of gay bars. Praça do Príncipe Real hosts a organic produce market on Saturdays. Praça das Flores is most loved leafy square of the city.
Anjos
Anjos (home of AR apartments) is a vibrant city district. Minutes away from both Praça da Figueira and the geographic center of town, and it is also close to the historic neighborhood of Graça and Alfama. There is a traditional market- Forno do Tijolo and a number of well known seafood restaurants (e.g. Ramiro).  The area is multicultural mix of young and old- where eclectic and bohemian, cohabit easily with the traditional and established.  A few yuppies and artists have taken residence in the area.  The Praça do Intendente, with a number of interesting bars and restaurants, has reclaimed its status as the heart the of the quarter.
Campo de Ourique & Amoreiras
Campo de Ourique, LV Premier C. Ourique – CO1's neighborhood, was settled as a residential area in the 19th century. Currently considered one of the best areas in Lisbon, it is a one of the most sought-out areas by Lisbonites and visitors alike. It is a neighborhood with a peculiar rhythm and a unique identity.
The grid pattern streets have buildings spanning the traditional, Art Noveau and modern styles. Campo de Ourique welcomes many traditional trades, new and old, and all are worth a visit.
Campo de Ourique has a variety of attractions of which you should not miss Casa Museu Fernando Pessoa, Jardim da Parada, Santo Condestável church and the Market and its gourmet food stalls.  The famous No. 28 tram (Elétrico) starts in Campo de Ourique and is one of the better ways to visit the traditional neighborhoods of Lisbon across the 7 hills. The monumental Basilica of Estrela, Jardim da Estrela and Torres das Amoreiras, a controversial architectural project where is located the appreciated commercial space of Amoreiras- are all within a easy walk.
Amoreiras, in the heart of Lisbon, is home to our LV Premier Amoreiras – AM1.  It is an upper-middle class residential area and it counts as neighbors some of the best hotels of the capital as well as some of the city's top offices. One of its main landmarks is the Amoreiras Shopping Center, the first large shopping mall in Lisbon, which retains its upscale and exclusive feel. It is considered one of the neighborhoods of the city with better quality of life.
The area was formerly an agricultural field transformed into a residential neighborhood in the late 1800s. The Amoreiras have a very close relationship with Campo de Ourique and Campolide neighborhoods, traditional areas of Lisbon where "life happens with a very own rhythm". It is also a short walk away from Park Eduardo VII, which crowns the Avenida da Liberdade, which in turn leads to the Baixa and the riverside. Amoreiras is home to several luxury hotels, the beautiful Jardim das Amoreiras, the Águas Livres Aqueduct which ends at the "Mãe d'Água" (Mother of Water), a must visit place.
Traditional/ Portuguese/ Mediterranean Fare
Bistro 100 Maneiras, in Chiado, one of the coolest restaurants in Lisboa, it mixes portuguese flavors with some of its origins and other European countries, by Chef Ljubomir Stanisic – more info
Alma, in Chiado, with 1 Michelin star by the Chef Henrique Sá Pessoa it presents proposals of fine dinning cuisine of Portuguese inspiration – more info
Brasserie de l'Entrecote, in Chiado, more info
Sacramento, in Chiado, for upscale/cool dinning – more info
SeaMe, in Chiado for Seafood – more info
In Bocca al Lupo, organic Pizza in Príncipe Real (same street as PI1 and PI2) more info
Tascardoso, in Príncipe Real for real, simple and delicious fare – more info
A Cevicheria, in Príncipe Real, ceviche with a twist, and great cocktails – more info
Pāo de Canela,  in Príncipe Real, casual dinning – more info
Sinal Vermelho, in Bairro Alto, more info
Pizza a pezzi, close to Bairro Alto, casual pizzaria –  more info
O Talho, in Avenidas Novas,  a paradise for meat lovers near Gulbenkian Museum – more info
Pasta Non Basta, in Avenidas Novas, italian cuisine restaurant that differs from the "normal Italian restaurants of any city" – more info
O Farol , get a boat, cross the river to Cacilhas and eat fantastic Seafood at this riverside restaurant with the locals –  more info
Pateo 13, in Alfama, dining al fresco – more info
Pigmeu, in Campo de Ourique, casual place with gastronomic proposals based on pig meat – more info
Casa dos Passarinhos, in Campo de Ourique, restaurant known for the good grills, a place where you can eat with locals – more info
Tasca da Esquina, in Campo de Ourique, by the Chef Vítor Sobral, it is one of the most appreciated places in Lisbon to taste the flavors of Portuguese cuisine, with touches of innovation – more info
A Trempe, in Campo de Ourique, in front of the Casa Museu Fernando Pessoa, is a space with a warm look and traditional and well-seasoned dishes – more info
O Magano, in Campo de Ourique, a regional restaurant with good service and sober decoration, where the of food of the Alentejo is the star – more info
A Valenciana, in Amoreiras/Campolide,  it is famous for its piri piri chicken and the diversified offer of portuguese cuisine – more info
Vegetarian
Jardim dos Sentidos, in Príncipe Real, a respected vegetarian restaurant – more info
Paladar Zen, in Campo Pequeno,  restaurant that offers an excellent variety of dishes in a fixed-price buffet- site
The Green Affair, in Avenidas Novas, 100% vegetable, nothing from animal origin and it as a very cool ambience – more info
Organi Chiado, near the Baixa-Chiado Metro, offers seasonal cuisine prepared from locally sourced fresh produce, organic where possible, and no refined sugars. site
Las Vegan, in Arroios – Small, vegan, healthy, and eco-friendly restaurant, opting for wholefoods and avoiding the use of plastic. site

Petiscos
For petiscos (equivalent to tapas) head to one of the markets-  Campo de Ourique or Mercado da Ribeira –  with lots of different stalls offering gourmet Portuguese savory and sweet dishes – more info ;  Ribeira –  more info
Dona Quitéria – gourmet petiscos in the heart of Principe Real – more info
A Taberna da Rua das Flores, in Chiado/Cais do Sodré, portuguese "petiscos" by Chef André Magalhães – more info
Lumi Rooftop Restaurant & Bar – place with a great view, perfect for Brunch or Tapas-  more info
Time Out also has a good listing of restaurants – more info
Going Out
Lisbon offers a wide choice of entertainment options.  Here is a small sampling.
Cocktails
For a cocktail or an after dinner drink head over to Bairro Alto Hotel – site
Other interesting rooftop bars are the SKY bar (Tivoli Hotel), Park near Bairro Alto; Topo in Martim Moniz.
Dancing and Live Music- check listings in Time Out

Gay and Lesbian
Lisbon has a vibrant GLBT scene and cherishes its GLBT travelers.  The heart of the gay community still resides in the Bairro Alto – Príncipe Real axis where a number of bars and clubs exist.  Over the last few years a number of new bars have opened.  Together with perennial favorites, such as Construction, Trumps and Finalmente, the newer arrivals such as TR3S and Cru are making their mark.  Most people start the evening in Bar da Esquina in Travessa da Espera in Bairro Alto before heading out to one of the bars.  Be prepared to stay up late, as most discos do not get going till 3 am.
Lisbon Gay Guide
PATROC Lisbon Guide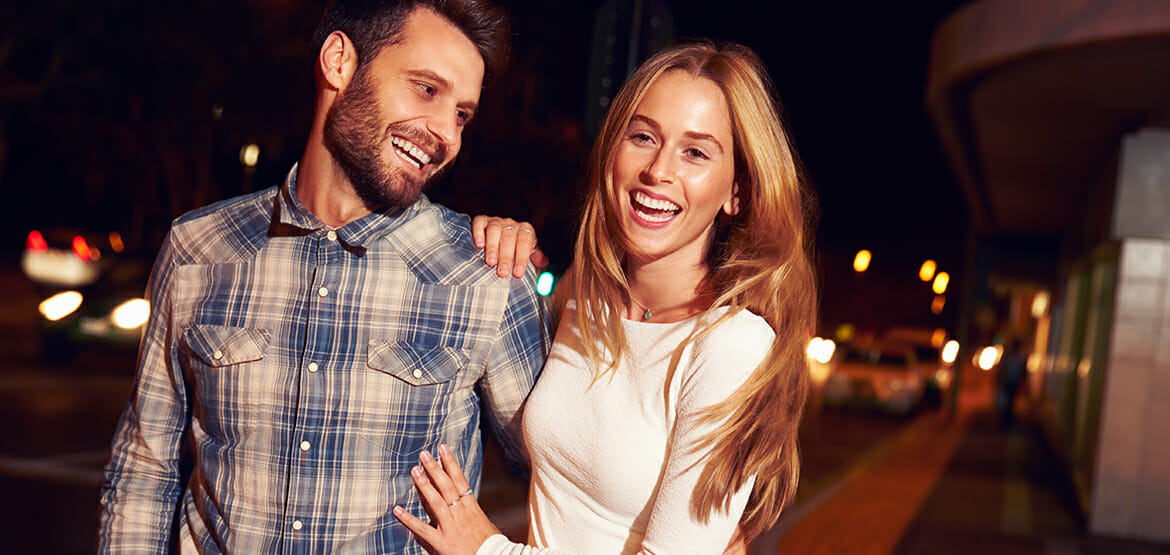 Hetero Travelers
There are four major areas you must consider when going out at night: Cais do Sodre and Bica, Av. 24 de Julho (Alcântara, mainly bars and discos), Bairro Alto (plenty of restaurants, bars and discos), Docas (Doca de Alcântara, plenty of restaurants, bars and discos) and Parque das Nações (mainly restaurants and bars). All offer lively entertainment into the wee hours of the morning.
Nightlife guide check link
Cultural / Activities
For the latest events and festivals check the page of Turismo de Lisboa. A few of not to miss events in Lisbon's calendar:
A few of not to miss events in Lisbon's calendar :
Monstra – Lisboa Animation Film Festival'22 – From 16 Mar, 2022 to 27 Mar, 2022

Festas de Lisboa / Santos – From 01 Jun, 2022 to 30 Jun, 2022

NOS Alive'22 –

From 06 Jul, 2022 to 09 Jul, 2022

Comic-Con Portugal 22 – 8 a 11 Dec,

Parque das Nações, Lisboa
Queer Lisboa Film Festival
International Queer Film Festival is a Film Festival dedicated LGBT themed films, a genre known as Queer Cinema.
Since its first edition in 1997, the festival has grown and consolidated its reputation internationally-  and it is now one of the most recognized festivals of its genre at a European level and worldwide, for the quality of its programming and activities as well as the guests that it attracts.
The programmed films are organized in the Competitions for Best Feature Film, Documentary, Short Film, School Film (short format) and Queer Art, this last one dedicated to more experimental languages. In parallel to the central program there will be non-competition sections, special screenings, film programs dedicated to a filmmaker, theme or country.
Dance/Theater –  Quite a few independent companies, as well as more established players such as the Kirov regularly visit Lisbon.  Check the latest at time out or VisitLisboa or site 
Live Music–  a wide choice is available.  Listings at Fnac.pt ticket office; Time Out Lisbon or at Like a local
Museums– In addition to the better know museum-  Museu do Oriente, Museu de Arte Antiga, Museu dos Coches, Museu da Cidade, Museu Gulbenkian, Centro Cultural de Belem, here are a couple of smaller lesser know but really interesting museus
Atelier- Museu Julio Pomar
A building with several awards by Portuguese architect Siza Vieira holding the collection of painter Julio Pomar, interesting temporary exhibitions and charming grounds.  A step away from Camoes Square and our Principe Real Apartments.
Museu do Fado/ Casa Amália Rodrigues
While not co-located, they co-exist in the art form and one of its most exquisite performers. Museu do Fado is in Rua do Comercio, and Casa Amália Rodrigues is in Rua de Sao Bento steps away from PI1
Athletics/ Running – A couple of well attended events
Going to the beach
A number of beaches are easily reachable from the city center, either going to Estoril and Cascais, or crossing the bridge and going to Costa da Caparica.  We can loan you beach towels for a small fee if mentioned before arrival.
Jogging in the river front – One of the favorites for Lisbonites and visitors alike is to go for a jog between Cais do Sodré or Docas to Belém Tower or Algés and back. Most of the way is river side and it is a nice way to take the city in and enjoy some of the monuments in the Belém area.  An alternative is to explore the river front in the Parque das Nações area with more than 6 km with very interesting architecture, different thematic gardens and river side breezes.
Bike riding – Although Lisbon is quite hilly there are a few itineraries in the river front that are mostly level, and there are also electric bikes for hire to discover the other parts of town.  A personal favorite is to head on to the river.
Golf – In addition to the Algarve fine golf course exist nearby Lisbon.
Places of Interest
Lisbon sights
Alfama/Castelo de São Jorge/Miradouro da Graça
Discover the Alfama side of town on foot, and take a moment or two as you climb to take in the stunning views. The Moorish castle has a lovely coffee house perfect for a rest. You can reach this area from Baixa with little effort, taking the free elevator in Rua dos Fanqueiros (Elevador da Baixa) which will bring you to the top of Rua da Madalena.  Cross the street and head towards the sign of Pingo Doce supermarkets/ Chão de Loureiro where you can take a second elevator (offering panoramic views of the city)  This will bring you almost to the level of Castle, enabling you to arrive refreshed. This is also suitable for wheelchair, but be warned of cobblestone streets and a small slope upwards at the end of the way.
Bairro Alto
Re-built after the earthquake, it nevertheless keeps  narrow streets with a variety of really interesting stores.  Somewhat quiet during the day, it explodes with activity in the evening-  this is one of the hotpoints of Lisbon's nightlife with a multitude of bars, restaurants and clubs.
Jardim do Torel
Small garden with great views of the city.  Take Elevador da Lavra from Avenida da Liberdade and follow the signs. You will be rewarded with unbeatable views of the city and some quiet.
Elevador de Santa Justa and Ruínas do Carmo
Elevador da Justa in Baixa, can whisk you to the top of Carmo, where you can visit the convent do Carmo and enjoy serene views of the city (right by our CH apartments)
Gems of the city
Confeitaria Nacional– In operation for nearly 200 years, it has served the King House.  Still going strong with irresistible delicacies in Praça da Figueira
Pasteis de Belem –  one of the most sought after sweet pastries- site
Amoreiras 360º Panoramic Views–  The ViewPoint.
The newest attraction will enable you to see far and enjoy all of Lisbon. Open till 22H and currently 5 euro. By the Amoreiras Shopping mall.
Day trips
Cascais, Sintra, Óbidos and Sesimbra are popular day trips from Lisbon.  While Cascais and Sintra are easily reachable by train, with 3 or more departures each hour, Óbidos and Sesimbra are reached by car or one of the many tours.   –
Cascais and Estoril are a seaside resort and the closest thing to a Riviera in Lisbon. Great food, entertainment and beaches are some of the reasons people go there.
Óbidos is a small village with intact city walls that is really nice to visit and sample the local ginja- bitter cherries liquor. Nearby there is Oriental Budha Eden Garden which is an unexpected oriental oasis on a winery –site
Sintra features beautiful estates, a Moorish castle and 18th century castle. Also sample the famous local pastries – queijadas.  Not far from Sintra there is Mafra- with an imposing monastery and Palace
Sesimbra – is a delightful seaside village with excellent fish and a charming fortification by its sought after beach
Other places you may explore –  Cabo Espichel, Cabo da Roca, Portinho da Arrábida, Azenhas do Mar, Gincho
Montemor-o-novo
Montemor is a village located in the middle of Portugal, close to the intersection of major highways only 1 hour away from Lisbon by car.  Montemor marks the ancestral force of religious and agrarian nobility orders, expressed in beautiful eighteenth century manor houses, in multiple convents, in churches that associate Manueline, rich baroque altars and unforgettable fresco and azulejos.
If you enjoy modern art (XVI-XVIII centuries) you will be spoiled for choice.  The key points to visit are Convent of St. John of God, Matriz Church, Terreiro of Saint John of God, the Salutation Convent, the Church of Mercy, the Chapel of Our Lady of the Visitation, Carvalho Church, the Archaelogic Museum, and the castle of Montemor-o-novo. The most striking art pieces are the frescos inside Matriz Church, the altars and the marble Pieta from the Chapel of Our Lady of the Visitation, the coated azulejos from the Salutation Convent.
Explore the castle at your leisure, passing through the Village Gate, next to the Guard House, and with the necessary care, climb the stairs of access to the Clock Tower. From this point of the wall you'll find an unique view of the ruins of Palace of Mayors- which have lodged various monarchs and where they met the Court.
Cacilhas
Cacilhas is a river front district of Lisbon in the south bank of the Tagus. Take a 10-minute boat journey from Cais do Sodré to discover this village, enjoy one of the most beautiful views of Lisbon and sample several restaurants known for their fresh fish.
It was know as a working class district, where shipbuilding dockyards operated- you can visit the remnants of the industrious past.
Also nearby you can visit the Monument to Christ (strikingly similar to Cristo Rei in Rio de Janeiro).
You may also visit the Church of Our Lady of Safe Homecoming, built in 1759 with a beautiful gilded interior and tile panels. Across the road you find a large vessel from the 1800s (the "D. Fernando II e Glória"), which may be visited every day except Mondays (free admission on the first Sunday of the month).
Mafra
Mafra is a city and a municipality in the district of Lisbon, less than 30 min distance by car. Mafra is mostly known for the sumptuous Mafra National Palace built in the baroque style. The Palace also inspired Portuguese Nobel Prize laureate José Saramago to write his novel Baltasar and Blimunda (Memorial do Convento) and was classified as a National Monument in 1910-  one of the finalists of the Seven Wonders of Portugal.
Around the Mafra National Palace you will find the Tapada Nacional de Mafra- a natural park with more than 8 square kilometres, home to different species of deer, wild boar, foxes, birds of prey and many others coexisting in an unusually rich and diversified natural habitat. The Tapada is also open for walking, mountain biking, horse riding, archery and crossbow shooting activities.
Other points of interest around the municipality include Churches from various period of times with original details (Nossa Senhora da Encarnação, São Pedro, Paroquial da Ericeira, Matriz de São Silvestre do Gradil, São Silvestre e Santo André).
Cabo Espichel:
Cabo Espichel is a cape located to the west of Sesimbra- approx. 1 hour driving time from Lisboa. Pilgrims were drawn there due to impressive views of its cliffs facing the Atlantic Ocean, and it is a popular day trip from Lisbon, frequently including Sesimbra.
The location is famous for the sanctuary complex (Santuário de Nossa Senhora do Cabo Espichel), built extremely close to the edge of the tall cliffs, which includes a church still in use today.
You will also find several dinosaur fossil track ways exposed in some of the now tilted Jurassic strata which form the cape's cliffs. It is said that local superstition interpreted the tracks as the path taken by the Holy Virgin ("Nossa Senhora") when riding a giant mule from the ocean and up the cliffs, which led to the eventual construction of the convent at that location.
Don't forget to take a tour around Sesimbra – an old fishermen's village, and popular beach resort with a lot of old restaurants and houses but also affordable restaurants near the beach.  Meco is another village nearby, known for its artsy types and alternative life styles popular with Lisbonites.